Canadian cities with the heaviest police presences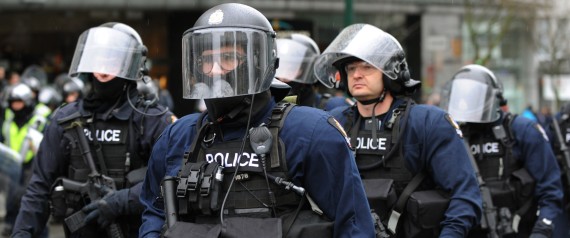 The city runs at such a slow pace that it made a space in the list of most boring cities of Canada. But,  there is one thing of Victoria city of Canada which is not boring that is, it has the most heavily policed jurisdiction in Canada, among municipal police forces are serving populations of 100,000 people or more.
The revelation is contained in recently released data from Statistics Canada.
"Police resources in Canada, 2016" provides an update on police strength in jurisdictions nationwide — how much police personnel have grown in certain cities, and how much they're costing taxpayers.
Victoria is the country's most police heavy city, more than the major cities like Vancouver, Toronto, Montreal.
One of the main reasons is that police department add more officers and other staff is hat they want to offer a certain level of customer service, Rick Parent, associate director of police studies centre at Simon Fraser university. Places like Victoria, Vancouver, delta have there own police departments. They are more expensive and they have more police officers typically per capita.
Victoria isn't the only B.C. city that appears in StatsCan's most recent report.
Coquitlam and Surrey also appear there — at the top of the list when it comes to police forces that have added the most personnel over the past year.
The number of police officers in Coquitlam went up by 14.8 percent from 2015 to 2016; in Surrey, they went up by 12.6 per cent.
The increased police presence in surrey could reflect a drive for better customer service, though it could also have to do with city's crime rate. Surrey has Canada's highest crime rate per 100,000 people in the ity with a population of 100,000 in 2015.At 10,826.76, it was second only to Red Deer, Alta., where the crime rate ran to 17,748.37 per 100,000 population.The number of police officers in the city has shot up since 2014, from 117.5 per 100,000 at that time to 144.5 last year.
Author Profile